When looking for condos or townhouses to rent or buy, you may come across some operating under the strata system that have a swimming pool.
Is this something you should look out for or avoid?
Of course, if you like to relax or exercise using such facilities it could be something that attracts you – however there are a host of factors you should think about before taking the plunge.
If you're looking to own a property operating under a strata title, you'll be required to stump up money every month to maintain shared spaces.
In this case, the most obvious side-effect of having an impressive swimming pool is the cost.
Estimates of how much it is to maintain a communal pool vary depending on the size and quality of the facilities, but it's likely to be in the tens of thousands per year.
There's the price of the chemicals to treat the water, while there's the cost of hiring cleaning services and professionals to undertake maintenance and do things like test the water.
Maintaining a pool would only be cheap if these aspects were skimped out on – and nobody wants to swim in a hazardous pool.
As a tenant having a swimming pool on-site likely results in the landlord charging higher rents, as the cost is passed on.
Currently it's a bad time for communal pools of any kind due to the pandemic.
As it stands some condo owners, as reported in Global News, currently feel very short-changed that they're paying high strata fees for a pool they can't use.
Hopefully this is a factor that becomes a distant memory in future when a vaccine is developed and distributed.
Utilised by tenants, not owners
Despite owners spending hard-earned cash to maintain swimming pools, anecdotally you hear they're more commonly used by tenants than owners. Indeed, for those living in a shared space on more of a temporary basis there may be more of a novelty in having a pool in your own backyard.
In many cases this isn't a problem – many of these properties attract a quality clientele – though you hear tales of some tenants not treating facilities with respect, given that they aren't paying for the repairs directly if something gets broken.
Given that rent increases are controlled in British Columbia, it's not like they can be significantly hiked to pay for a slew of repairs – the owners are the ones who ultimately have to pay.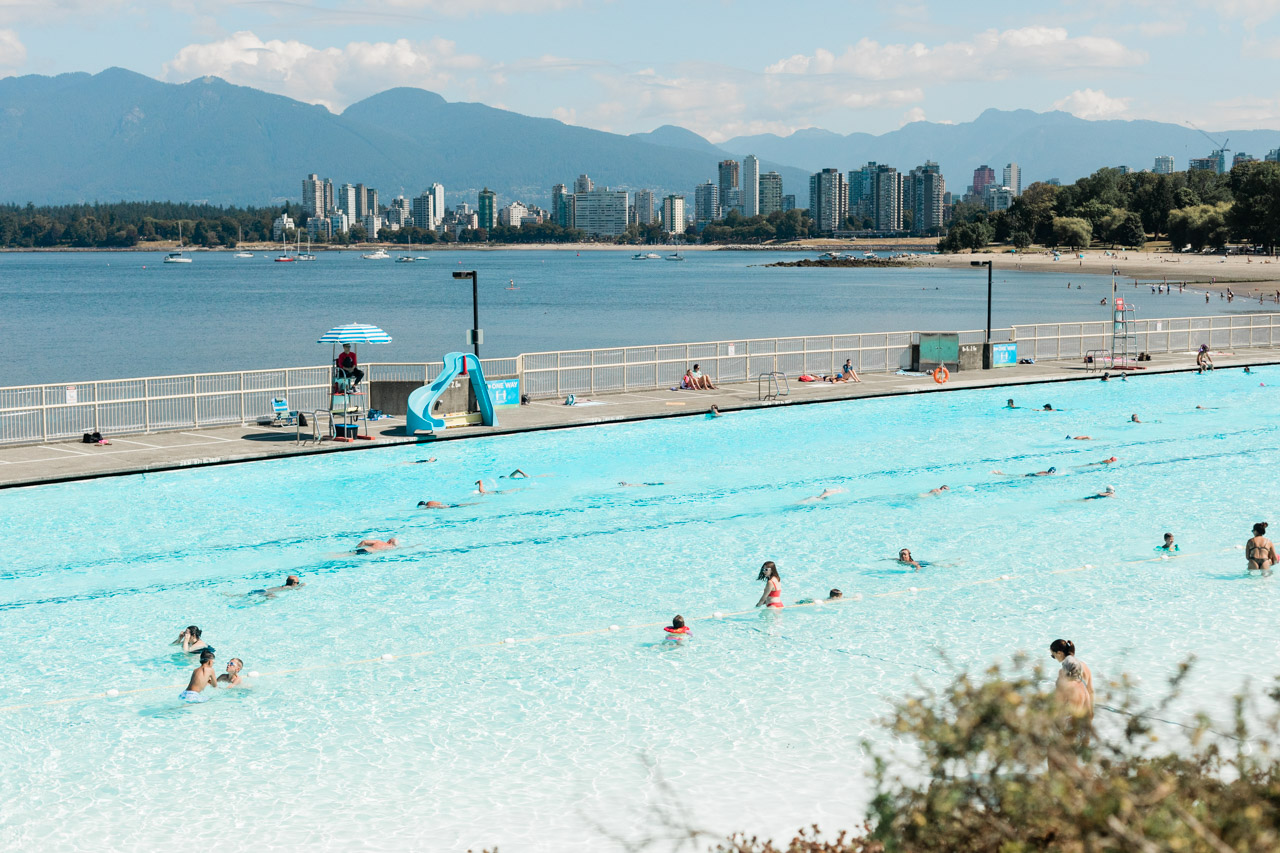 It's certainly a glorious image – taking a dip in a swimming pool in the sun.
However pools based outdoors have the obvious drawback of only being utilised for a few months of the year.
Unfortunately this is Canada we're talking about, so you're not going to get the same value as if you had an outdoor swimming pool in Florida.
For a lot of people you have to question whether having a swimming pool on-site is really value for money.
Yes, you may harbour ambitions of using a pool to build your fitness every day, but doing so isn't for everyone.
If you're looking to live in a property with a communal swimming pool you need to take a hard look at yourself and decide if it fits within your lifestyle.
As a tenant you're paying for the facilities in the form of higher rents, while as an owner you're directly stumping up costs in the form of strata fees – so you need to decide if it's worth it.
Swimming pools aren't necessarily always terrible for strata, but having one can be more of a burden than a positive depending on your needs.