Last month in July the market continued to be active, with increasing number of sales, active listings, and overall, average sale prices. Taking a closer look at the numbers, we see that across the board there were more buyers and sellers coming to agreement with higher sales. The areas with the most noticeable increases were in the non-traditional hubs. The suburbs or up and coming areas were able to attract more interest from prospective buyers. 
By far the most popular type of homes were 1 bedroom condos and detached houses up to 4 bedrooms. In other words, condos up to 2 bedrooms priced below $800,000 and detached houses priced between $1.5M and $2M (either land value or new / newly renovated) were the most sought after homes.
The luxury market, unsurprisingly, is still experiencing a lull. The average buyer that is able to purchase during these times would be more conservative investing when future economic prospects are uncertain.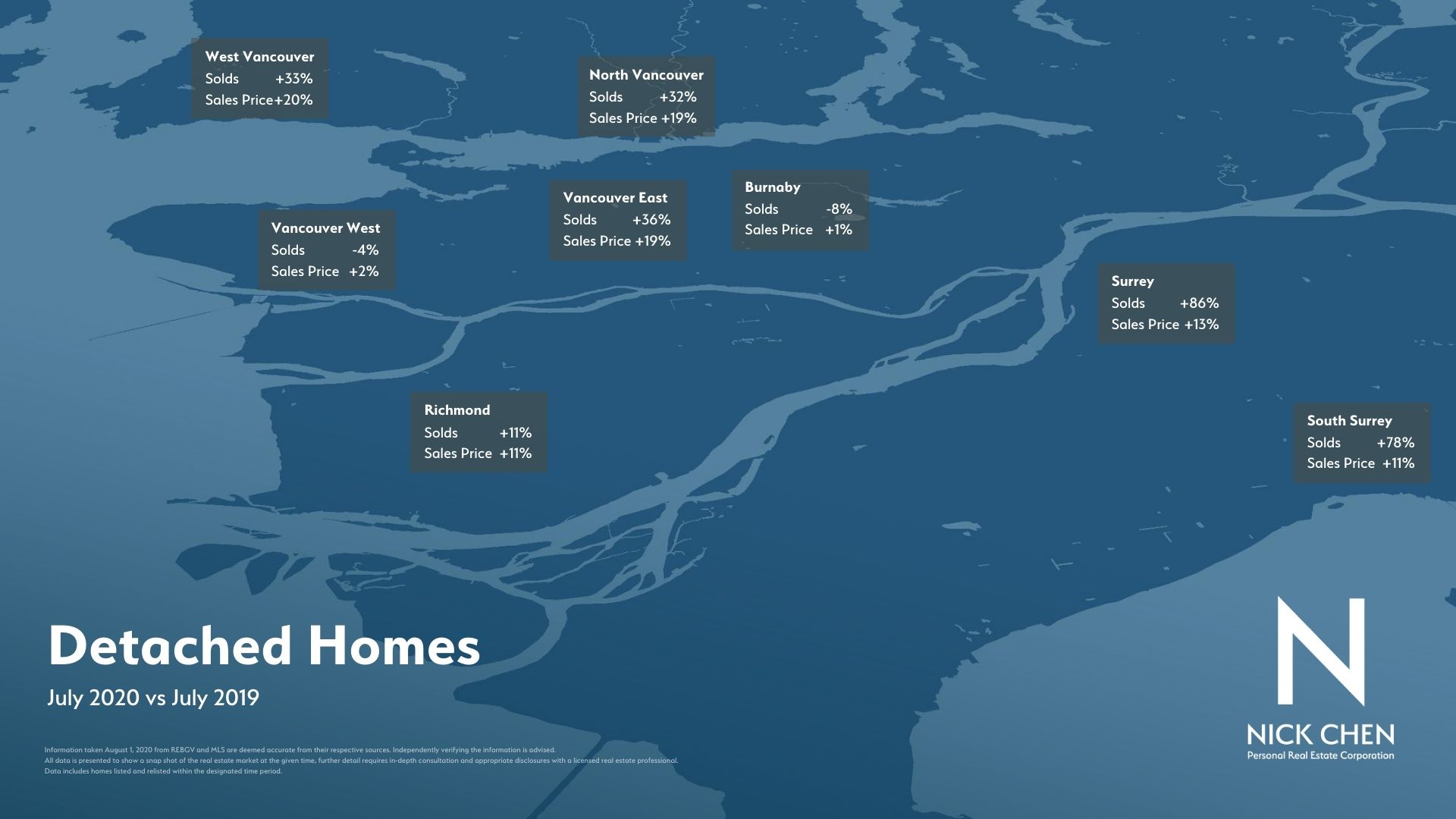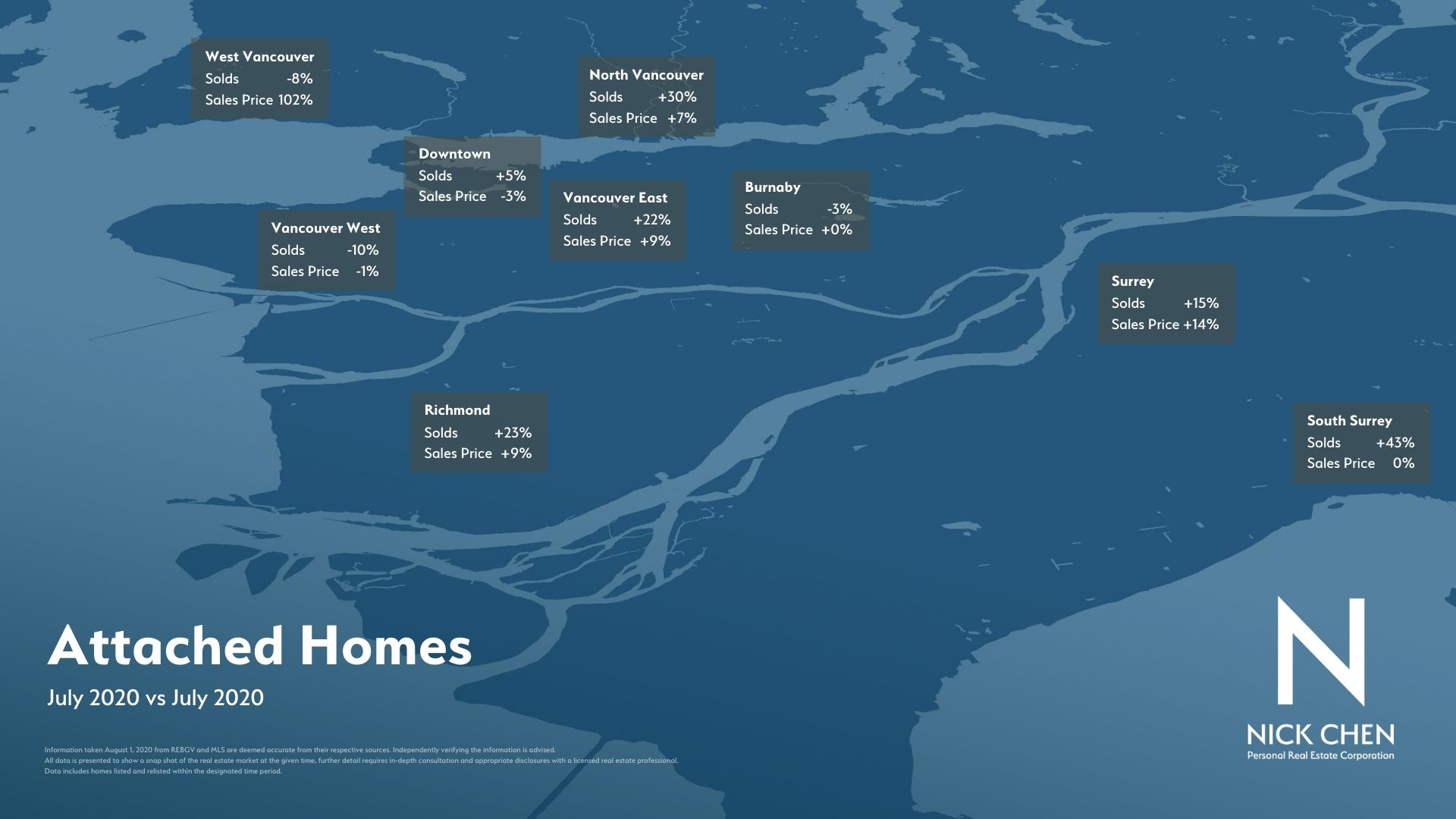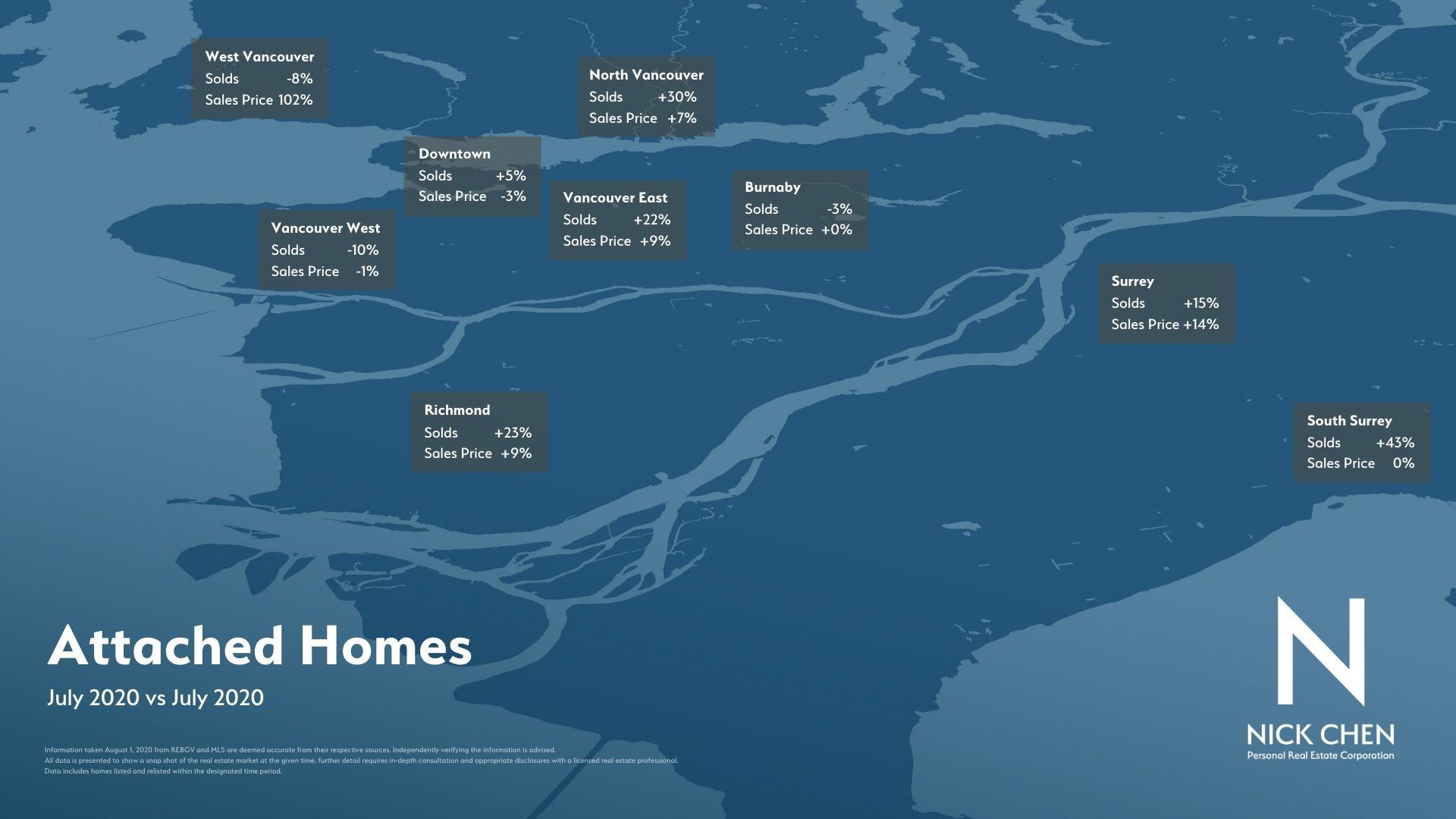 Over the past three months sales have consistently increased along with the number of active listings. The average sale price, when looking year over year, is higher. When compared to 6 or 3 months ago, areas outside of the well-established expensive neighbourhoods have seen increases. Could this be a sign of buyers looking to get more value for their dollar? Or has the working-from-home policies begun to influence buyers on their purchasing criteria?
August will provide further clarification on the current market conditions. If the market continues to show signs of growth in activity, even into the Fall, we may be in for a hot market once again. But traditionally the Fall / Winter seasons slow down the market, and with the possibility of a second wave of the pandemic, nothing is certain.