Somewhere between the banks of the harbor and Coopers' Park, you'll find Vancouver's soul. The downtown district is built from buzzing bistros, cobbled streets, and hip coffee shops. This is where Canada's biggest Chinatown resides—where shabby old ramen bars snuggle against glitzy boutiques.
There's a slice of Asia around every corner, but there's also plenty of western fun. Head down to False Creek for an altogether different scene, replete with skyscrapers and inlets. As one of Vancouver's trendiest districts, the Crosstown borough has a vibrant property market. The area's revitalization committee first gathered in 2001 to begin a project that would last over a decade. This is a neighborhood on the rise, and that makes it an extremely wise property investment.
The Crosstown neighborhood recently swung into a buyer's market. Home prices are expected to keep falling until 2022. To improve the picture even more, rental demand is rising steadily, so this is the time to add to your investment property portfolio. Housing starts are expected to contract over the next few years, but the borough's stable economy is expecting growth in keeping with household development. Canada Mortgage and Housing Corporation recently appraised the area's response to economic shock, but found that the lockdown will only have moderate effects on the housing market. The local economic revitalization strategy will focus on attracting more business to the downtown area, but strict design policies will protect the precious character of the city. Who says gentrification has to lack character?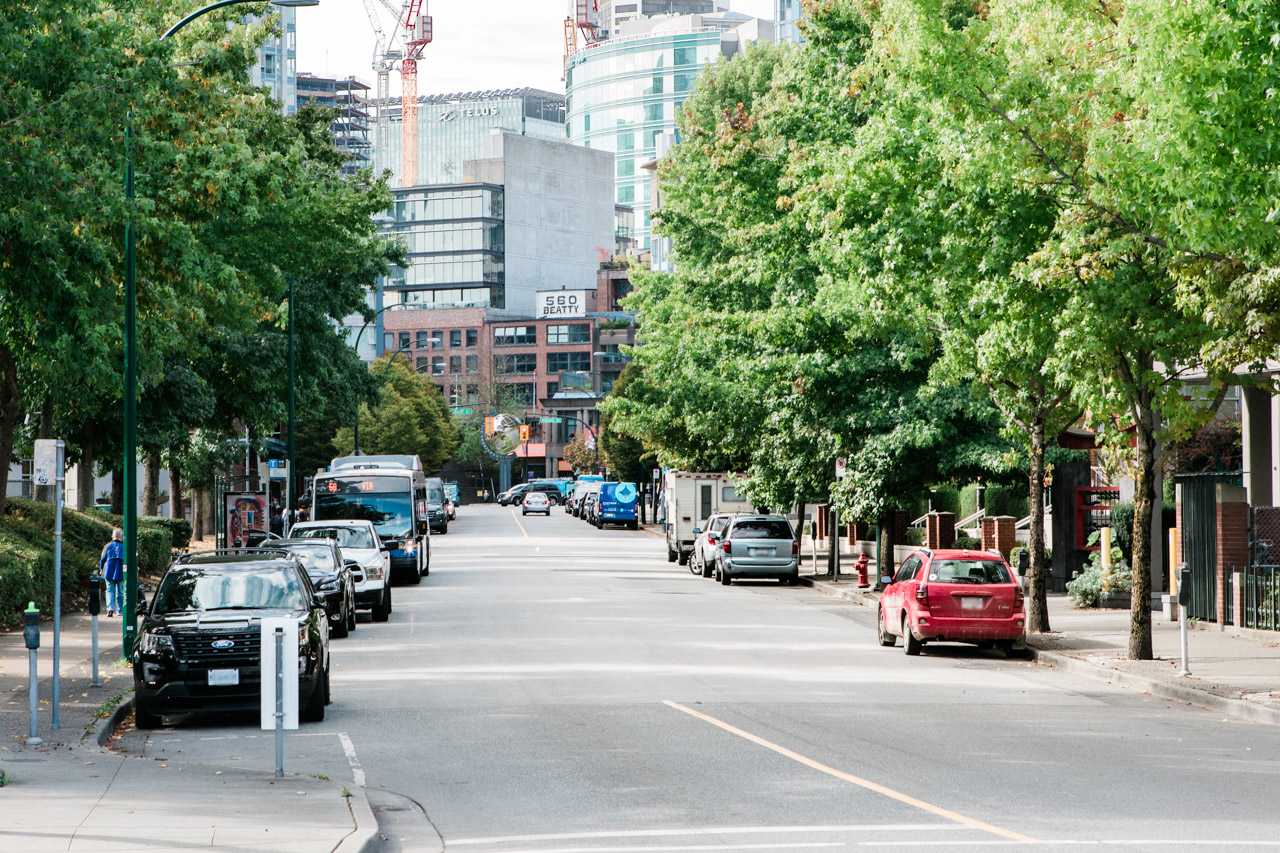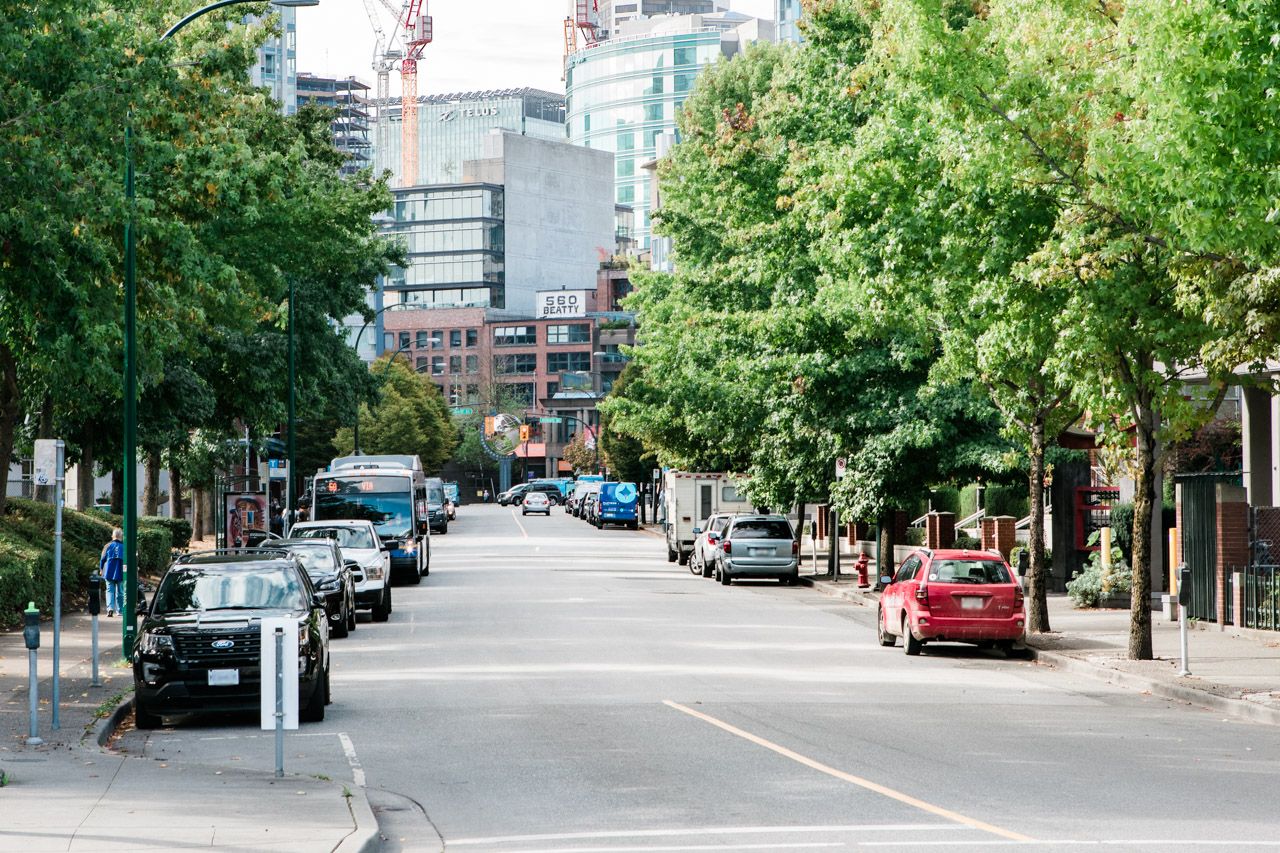 Downtown Vancouver has all the charm of a 1900s street corner, complete with gables and Edwardian architecture. Metro apartments and suites are strewn throughout the Yaletown area, so it's often called City of Glass for its many high rises. Further afield, the gothic revival reigns. Think porches, pointed-arch windows, and pitched roofs.
One-bedroom condo prices generally start at $500,000, with two-bedroom offerings entering the market at $780,000. Metro Vancouver houses are going for around $890,000. The downtown area has dropped three spots on Mercer's Cost of Living Survey, but residents are adding to their savings by capitalizing on its popularity on the Airbnb market, which is thriving thanks to Vancouver's many tourist hotspots.
Vancouver has earned its reputation as a global leader of sustainable development, and that adds stability to its property market. The district has been designed to be walkable, with natural integration to assure you of the prettiest views.
The Georgia Viaducts connect the neighborhood with East Vancouver without requiring a noisy freeway, but The Greenest City Action Plan hopes to do away with them entirely. Downtown residents are staunchly opposed to urban decay, so the area is carefully controlled to support their ideology of suburbanization. The Plaza of Nations redevelopment at False Creek will also kick off soon, bringing False Creek a terraced landscape of exquisite residential space opposite Pacific Boulevard and BC Place Stadium.
When you choose a home, you're not just investing in bricks and mortar, but also a lifestyle. The Crosstown neighborhood offers a unique background to city life. When your children aren't at Crosstown Elementary School, they'll be sliding and slamming at the Downtown Skateboard Park. The vibrant urban school uses contemporary teaching principles that cover kindergarten through to Grade 7. The institution is a four-minute walk from the exquisite Dr. Sun Yat-Sen garden—a beautifully-preserved chunk of traditional Asia.
As the first scholars garden to be built outside of China, it lends the region some important cultural heritage while boosting local tourism. That's just what local property prices need to stay ahead of the curve.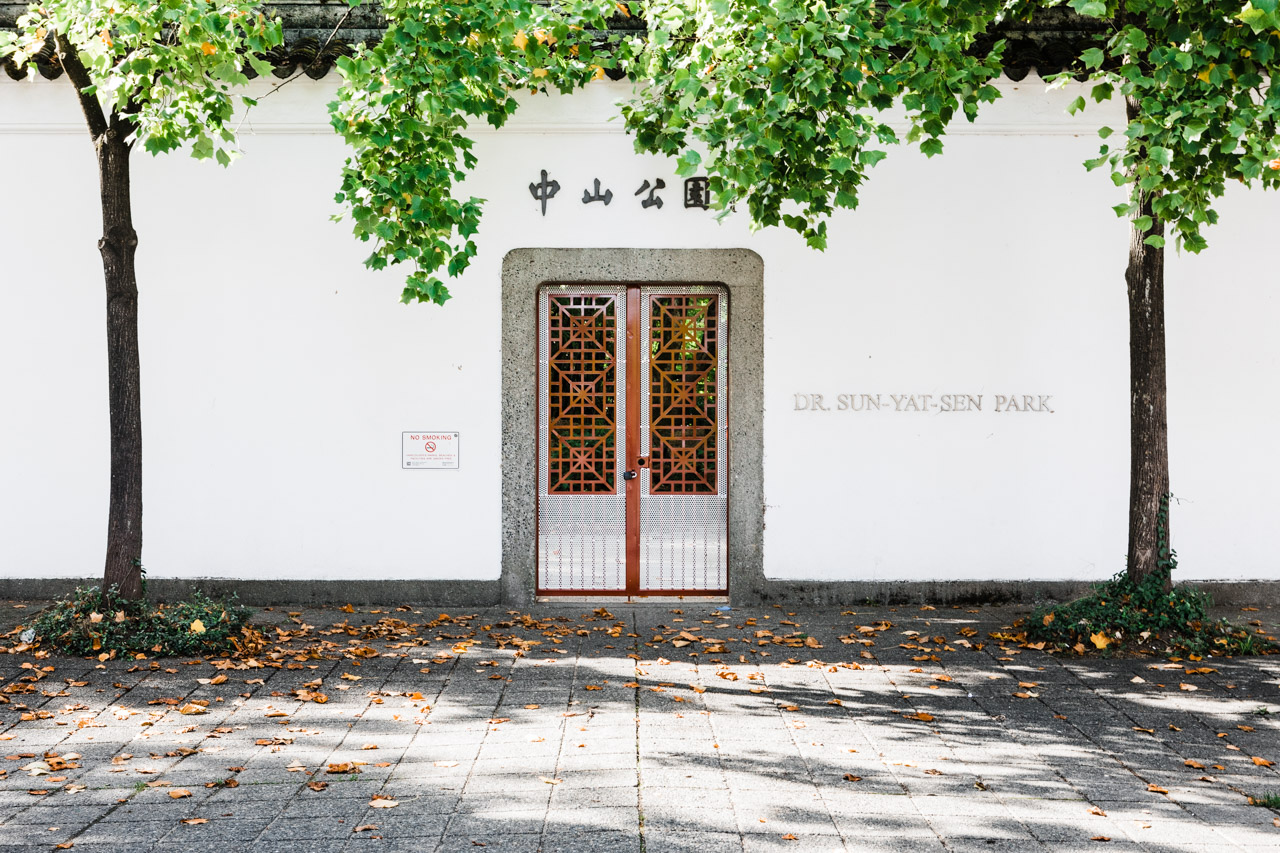 Rogers Arena is equally important for the district's economy. It welcomed its first crowds 25 years ago and has already been the site of some of Vancouver's most iconic memories. It dishes up a regular diet of sport, stand up comedy, and music, so if it's excitement you're after, take an easy stroll to Griffiths Way. Chinatown's Northeast False Creek has all the family entertainment you could wish for. BC Place completes your sporting calendar.
Concord Community Park and Andy Livingstone Park will underline your favorite weekend memories. The latter is a gorgeous setting for Sunday strolls and Friday night games. Head to International Village cineplex for meals, movies, and shopping. If you're spending the day indoors, you can fetch supplies at T&T Supermarket and Costco downtown. Alternatively, catch some cuddles and fluff at Catfe—Vancouver's very own cat café.
Looking to buy or sell your home?
Let me help you with your real estate and home ownership goals today.