February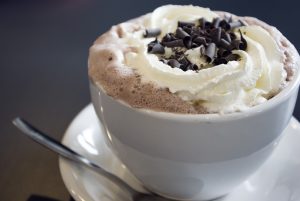 The hot chocolate Festival
Winter is the best time for drinking hot cocoa. But you better hurry fast because the event ends on February 14. This event was launched in 2011 with the purpose of bringing comfort and enjoyment to the people of Vancouver. With ten locations to choose from within Kitsilano, you can enjoy the sweet taste of hot chocolate with family and friends in a friendly environment. Here are three of the locations hosting the chocolate festival in Kitsilano until February 14.
Beaucoup Bakery
Carter's Donuts
Chocolate Arts
La Glace
Thomas Haas Chocolate
Uno Gelato
Winter Wonder
February 2nd from 10 am to 5 pm This one is coming up fast. It's just this Saturday. At the winter wonder, you are able to enjoy three great Vanier Park museums as well as have access to the Vancouver Academy of Music, City of Vancouver Archives and amazing live music for the cheap price of only $5.
March
St. Patrick's day
Good old St. Patty's day always gives you a reason to celebrate the colour green. If you are a green enthusiast, you can be confident walking down the streets in all-green attire and stop by a pub in Kitsilano for some green beer. The top 3 pubs to celebrate the day are:
Darby's
Ceili's
The Cove Pub
April
– still undetermined
May
Victoria Day
There's always so much going down for Victoria Day. Going to Kits Beach is a popular thing to do for views of English Bay and downtown. It's a great place to spend Victoria Day.
June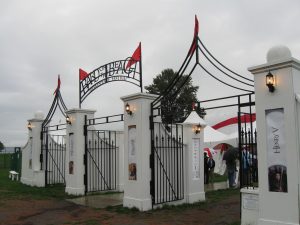 Bard on the Beach
Yes, of course it's coming back! Do you need more of an excuse to get in touch with your inner Shakespearean and poetry lover? Word on the street is that they'll be playing Taming of the Shrew this season. Get ready to buy those tickets. https://bardonthebeach.org/2019-season/
Greek Day on Broadway
On Sunday, June 23rd 2019, Kitsilano will once again host Greek Day on Broadway. Join in on the fun and experience the rich Greek culture that spans 2500 years of history. Come with an empty belly, because in no time at all, you'll be filling it with the delicious foods you pass along the street.http://greekday.com
July
Kitsilano Block Day
Date and time TBD Many communities will close off major streets to promote car-free day. But not Kitsilano. Instead, Kitsilano opens up the streets with block parties. Taking a stroll through Kitsilano at this time will see you met with dancing, music and a ton of fun activities. This is a great time to meet the people who live in your neighbourhood.
Canada Day
The KItsilano Showboat usually has some great activities planned for Canada Day.
Khatsalano Street Party
This event is Vancouver's largest free Music and Art Festival! The event saw its start in 2011 and has since then showcased more than 50 of Vancouver's top musical performers. The event spans over 10 blocks and is the place to be in July.http://www.khatsahlano.com
August
India Live (Granville Street)
Head down to Granville Street to check out the INDIA LIVE festival. This event is put on by the South Asian Family Association (SAFA) every year and takes place in August. Stay posted to fin out when the event will take place.
KitsFest
You probably already know about KitsFest, but in case you've never heard of it before, it's a sports festival that everyone can participate in and enjoy. There are plenty of free things to do at this festival. If you just want to be a bystander, that's cool too. If you've been training your body for a while and intend to participate, don't forget to register, but if you're only a spectator, all you need to do is show up.
September
Labour Day long weekend
With concerts and live entertainment, this is one event you don't want to miss. Walk the streets to see the giant or multiple stages set up and enjoy the shows.
October
Autumn Fair
Chat with your neighbours at this annual autumnal event. Every year, the community gathers together to have fun and celebrate the season. The entire block is filled with street vendors, food trucks, carnival games, local musicians and even with a pumpkin patch. You can even take a step inside Kits House to eat pancake breakfast and see the haunted attractions.
Farmers Market
Don't miss getting the freshest fruits and veggies around. If there's one thing Kitsilano is known for, it's the clean eating. You can often find what you're looking for and more with crops from local gardens and farms. http://eatlocal.org/markets/kitsilano/
November
– Still undetermined
December
Winter Solstice
Celebrate Winter Solstice in Kitsilano this year.