When the switch is flipped, the VanDusen Botanical Gardens will once again transform into a winter fairy-land with the Festival of Lights. The garden will be illuminated in the colors of over a million sparkling lights to create a stunning holiday display. You can be assured that your children, and even yourself, will get lost in such a wonderland.
What you'll experience at the Festival of Lights
With every ticket comes a ride on the carousel. If you've never experienced the beauty of VanDusen, take a minute to close your eyes and imagine passing the beautifully lit landscape on a fun carousel ride. And after the ride, you can watch the lights dazzle and dance around to a great selection of music on Livingstone Lake.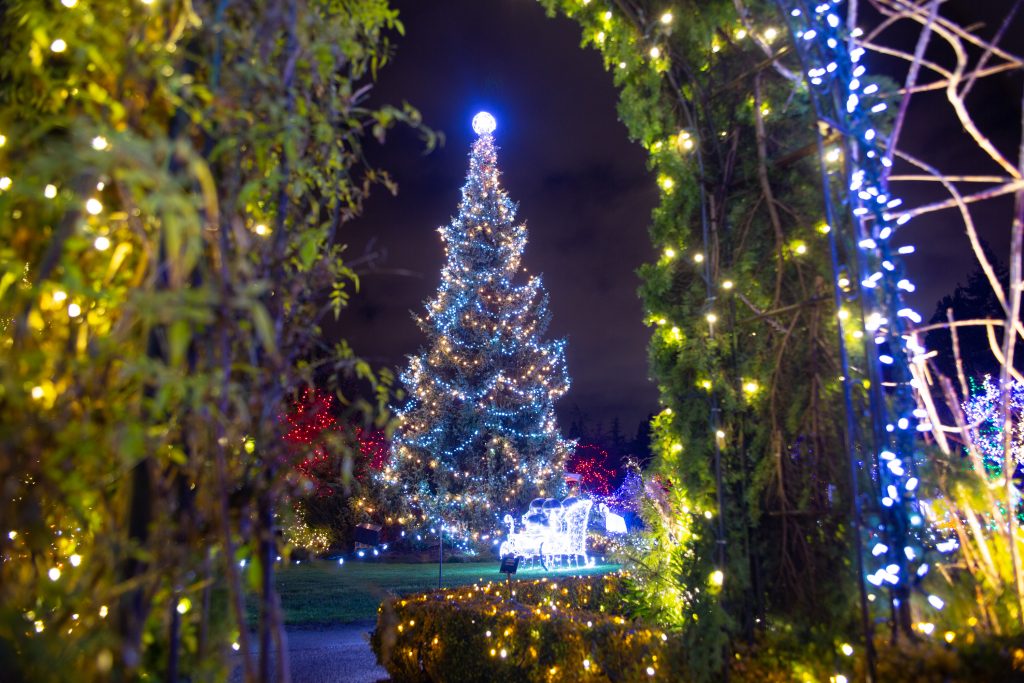 Now imagine the expression on any child's face as they visit Santa's Lodge. Your child will be able to wish for their perfect Christmas gift. With the stunning lights as a backdrop, you can even take photos with Santa in the Visitor Centre halls.
These are only a few of the amazing events you will experience on your walk through the VanDusen gardens. The magic of this fairly-land will make you feel all the good tidings of the season.
Anyone who attends VanDusen Festival of Lights will also receive a free ticket to Festivale Tropicale when they exit the event.
Dates and Opening Hours
You can get in to see the lights from November 30, 2019 to January 5, 2020 with December 25 closed for the holiday. The lights are open every night from 4pm to 9:30pm.
Getting your ticket
The City of Vancouver recommends purchasing your Festival of Lights ticket online ahead of time in order to advance through the line and save money. According to the website, there's a maximum number of tickets for each night. The busiest nights are from December 14 to 24. If you hope to bring your family for these nights, definitely book your tickets in advance to guarantee a spot for everyone to enjoy the amazing light show.
Stocking Stuffer or a Christmas Gift Idea
We know the struggle of trying to come up with the perfect Christmas gift for family and friends. Receiving tickets to the Festival of Lights is always a gift that's well appreciated and loved. It's a great stocking stuffer for family, friends, and even co-workers.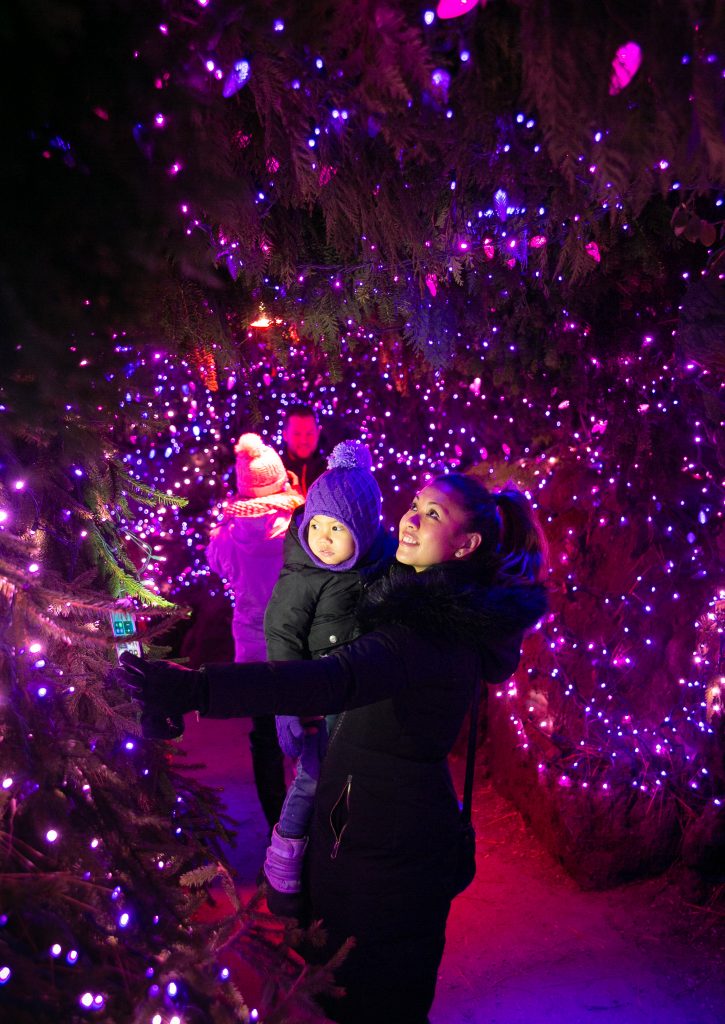 With photos courtesy of VanDusen Botanical Garden and Bloedel Conservatory