Imagine… Close your eyes for a moment. Now just imagine that on your way home from work, or from picking up the kids from school, you are able to satisfy your craving for something cozy and warm. Like hot cocoa or apple cider, but more filling. It's the place all of us have searched for at some moment during the fall season. It speaks of so many elements of fall. Everything about it defines the goodness of the season. With the sweet and gooey-ness that's so perfect and a crust that's perfectly crisp. It's definitely a Home in Kits favourite. Have we got your attention? Are you wondering what place in Kitsilano we could possibly be talking about?
Pies!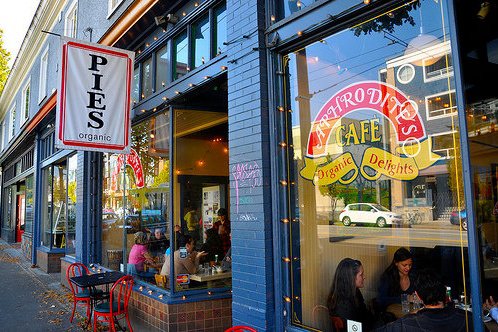 Apple pies, cranberry pies, blueberry pies and so many other varieties of pies. What screams autumn louder than fresh home-made pies? Remember those days, growing up, when the leaves would change and it would start to get cold out, but it didn't quite feel like fall until you came home to the smell of mom's homemade apple pie. You can easily relive those days of youth with one simple visit to what will be your new favourite place to go to in Kits. Aphrodite's Cafe and Pie shop, a home for sustainable food. The best part about this restaurant is that it's completely organic!
Vancouver's Best Kept Secret 2006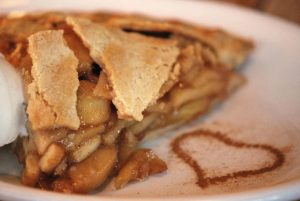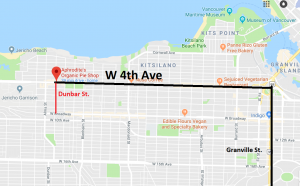 Definitely not a secret anymore, this place is seeing a crowd of people who are desperate for a slice of the sweet treats. It holds a reputation for representing the literal definition of "from farm to table." How it got this reputation, you ask? The founder, Allan Christian would bring the fruits and vegetables that he had harvested to the restaurant literally that day. Allan was a supporter for the organic and sustainable food movement in Vancouver. You have to visit Aphrodite's website and order a pie for yourself. They even do deliveries! Visit their site here – https://www.organiccafe.ca.