Getting a Spooky Goody
Sometimes you need a little spook in your day. Especially during the Halloween season. And we know the best place to get your little bite of creeps. A simple walk down Main Street will have you arriving at the doors of Yum Sweet Shop. Yes, it's just as yummy as it sounds.
They really know how to get into holiday festivities down at the Yum Sweet Shop, with special holiday themed treats that give you the chills. Just imagine a kabob of stacked ghoul heads, skeleton skulls, and Frankenstein faces with a variety of gummies to sweeten the deal. Yum! This is exactly the kind of trick-or-treat goody you'll find at this deliciously named ice creamery and sweet shop. To add even more to your spooky festivities, they even have Gooey skull crusher gummies.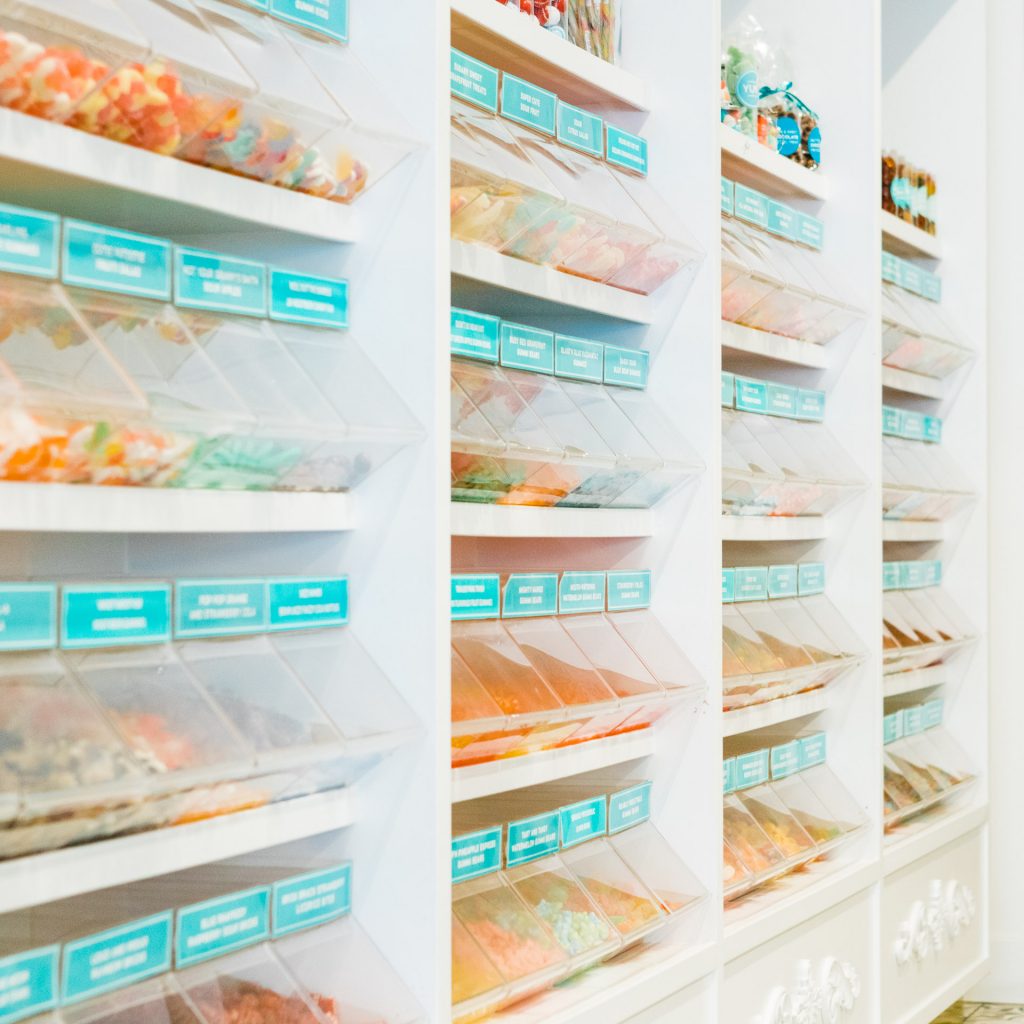 The child in you will get a thrill just looking at these treats, let alone tasting them.
If you haven't yet been introduced to Yum Sweet Shop, then let us be the first to tell you about it. It all started with…
A man with a sweet tooth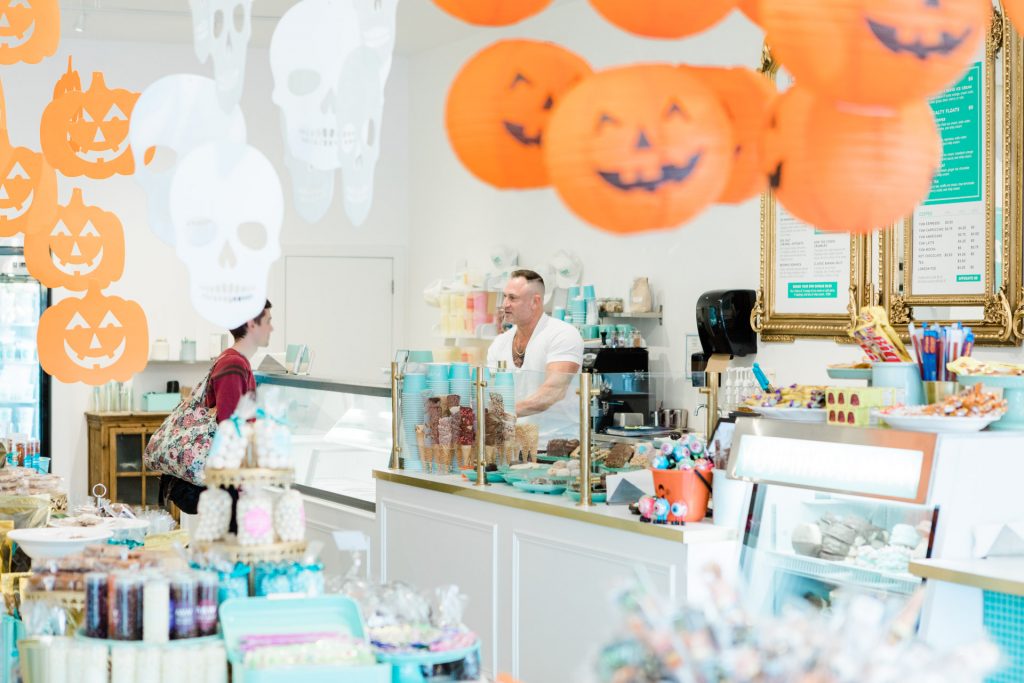 I'm pretty convinced that most people are born with some kind of sweet tooth. After all, who doesn't love a little sugar now and again? For Michael Gorenstein, his love of ice cream and sweets had him fulfilling any child's dream of starting and running a candy store. You will find some of Vancouver's best soft serve here. And on top of that, the selection of treats from around the world will drive you mad when you try to make a decision on what to get.
When creating Yum, Gorenstein established the concept that since everybody loves sweet treats, why not "create an environment that was fun, inviting, and a little reminiscent of years past when you could go to the corner store to get some candy, or go to the pop shop to get a float."
And he definitely succeeded according to several fantastic reviews.
Reviews of time passed
We have heard through the grapevine that it only takes a moment after stepping into Yum Sweet Shop to feel the cozy and comfortable environment. It's a great place to sit down for a while with a friend. An impressed reviewer on yelp! described the feeling of walking into the shop as being teleported back in time to an old school candy and ice cream shop. You can't get quainter than that!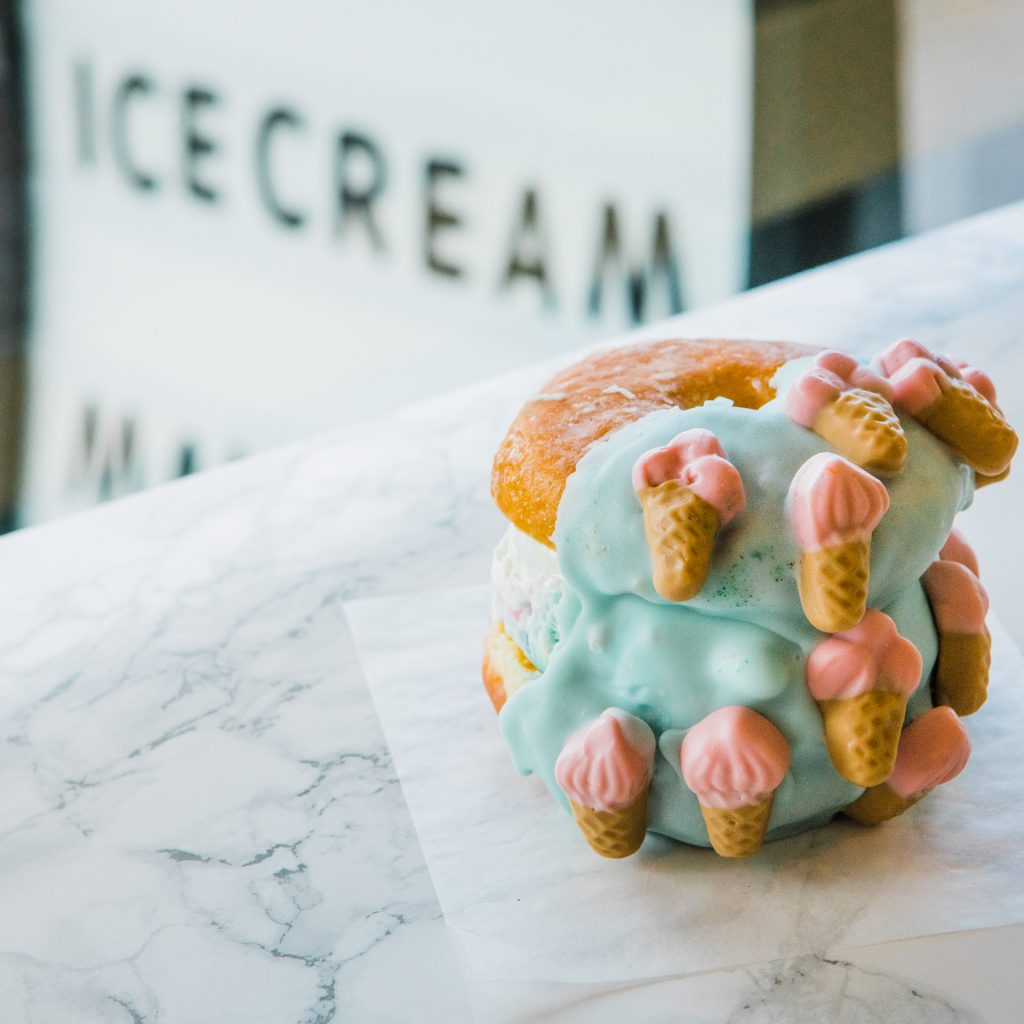 The source of goodness
All of the ingredients used for the soft serve ice cream are natural and real. Real vanilla bean, cocoa powder and heavy cream. As for the regular scoop ice cream, it's made with time-honoured traditions and also with the use of simple and pure ingredients.
Yum Sweet Shop
4150 Main St, Vancouver, BC V5V 3P7