Do some holiday baking
Whether you have some place to be or not, you can never go wrong with a bit of holiday baking. Even if it's just for the family. Throw your own Christmas party with the kids. Let the kids decorate the cookies or ban together to make the biggest gingerbread house your family has ever seen. The holidays are all about eating cookies and sweets. But it doesn't necessarily have to all be unhealthy. Check out these healthy, cute and delicious looking treats for kids at Brendid.
Put on your own Christmas Pageant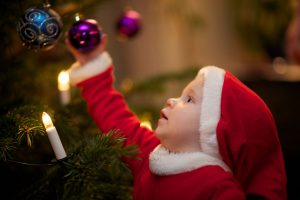 Get the kids hyped about the holidays. They could put on their own rendition of classic Christmas tales. You could get super creative with this one. If you've got the time and energy, you could get super creative and come up with scripts and costumes. Even the family pet can play a part in this one. Have you ever seen the nativity scene played in a futuristic sci-fi setting where the role of Joseph is played by the pet fish? One thing's for sure, kids can think outside the box in a way that'll surprise you.
Get your craft on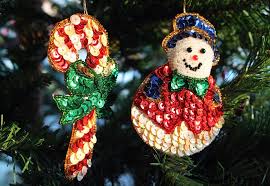 Think back. I mean really think back to when you were a kid. Isn't one of your fondest memories of Christmas sitting with your siblings and parents and doing Christmas crafts. Making crafty ornaments out of beads, popsicle sticks or any random thing you bring in from outdoors will never be old. And every year you hang up your home-made wreath, you'll be reminded of the homey feeling you had putting it together and teasing each other for getting glue gun webs all everywhere.
Work on a Christmas puzzle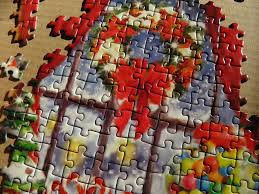 Maybe your family isn't one for crafts. We get it! Crafts can be a bit of a messy business. Maybe a Christmas jigsaw is more your family's style. Give yourself a challenge and time how long it takes the family to put together a 500-piece jigsaw compared to a 1000-piece jigsaw puzzle.