This week we're taking a look at two hot locations in Vancouver's real estate market. The neighbourhood highlights we're presenting demonstrate the spike in sales within the Downtown Vancouver area (excluding Coal Harbour, Westend, and Yaletown, which all exhibited similar sales as the previous month), and the recurring real estate pattern we've seen throughout the city in Downtown Burnaby, known familiarly as Metrotown. The spike in sales volume increased quite a bit in Downtown Vancouver during July despite the fact that sales prices remained the same. That's right! The sales price did not increase. The Metrotown area, on the other hand, saw a consistent sales figure with an increasing average sales price.
The interest in Condos and Townhomes
Condos and townhomes are a big thing for many people. This month, the highlights from the neighbourhoods focus on condos and townhomes as we see an interesting development in Vancouver's real estate market. We're curious to know what you make of it?
… But first let's talk a bit about each neighbourhood and their assets.
A bit about Downtown Vancouver
Just walking the streets of Downtown Vancouver will make you feel like you're in the heart of the action, the place where the city comes alive. This really is a prime location for any young adult, and bonus, it's close to the ocean. There's always a lot of activity humming around you wherever you are in this neighbourhood.
Why you really might be curious about living in Downtown Vancouver?
There are such a mix of people walking the streets of Downtown Vancouver. You'll see everyone from the artsy hipsters to the crisp suited businessmen. The variety in people will definitely keep your conversations interesting if you were to decide to chat with someone new every day. Narcity breaks down the types of people you may find in Downtown Vancouver as you wander around the streets. What we know for sure is that Vancouver really is a model for diversity.
The market in Downtown Vancouver is hot right now. What you should always keep in mind is that Downtown Vancouver is expensive. But this is probably not news to you. What is news is that the amount of sales had almost doubled in July from the previous month. The part that's most interesting is that the sales price has not risen. If anything, the average sold price has gone down and thee sales were made below asking price.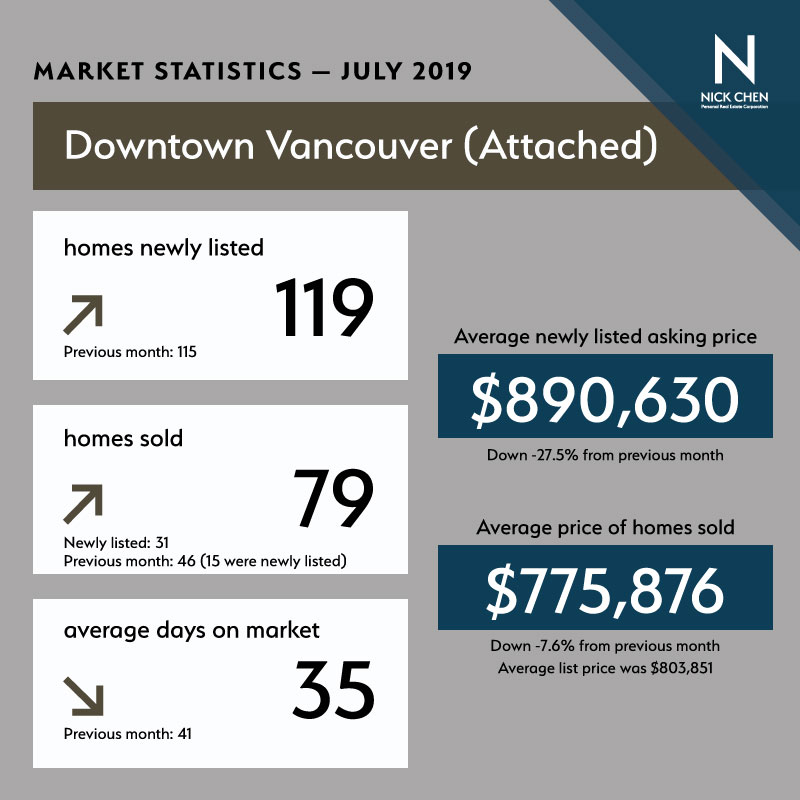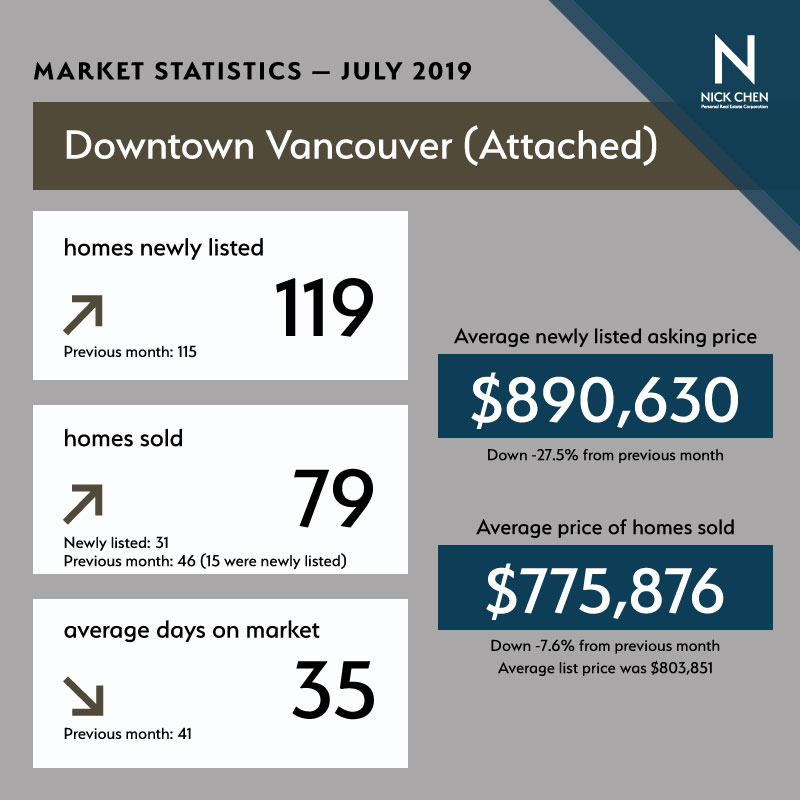 What could this possibly mean for the neighbourhood, and more importantly, what does it mean right now for those looking to buy condos or townhomes in Downtown Vancouver.
What do you know about Metrotown?
Metrotown is an ideal location in Downtown Burnaby that's close to both a big shopping mall and a lot of parks and greenery. Metrotown has always been a good place to live for those looking for condos or townhomes. There are plenty of recreational and entertainment activities around to engage your interest for a long time. Living in the Metrotown area will never be boring.
One thing that residents may find very convenient about the location is the convenience of living. Jumping on the Sky Train is definitely a luxury and easy to do. You can reach Downtown, or a number of other locations, so easily by just jumping on the train.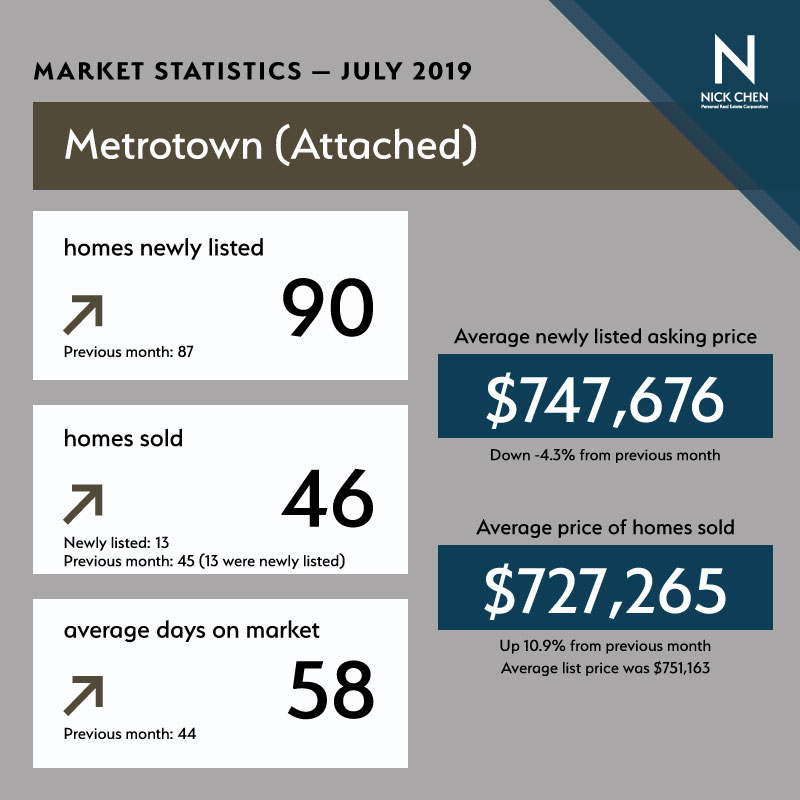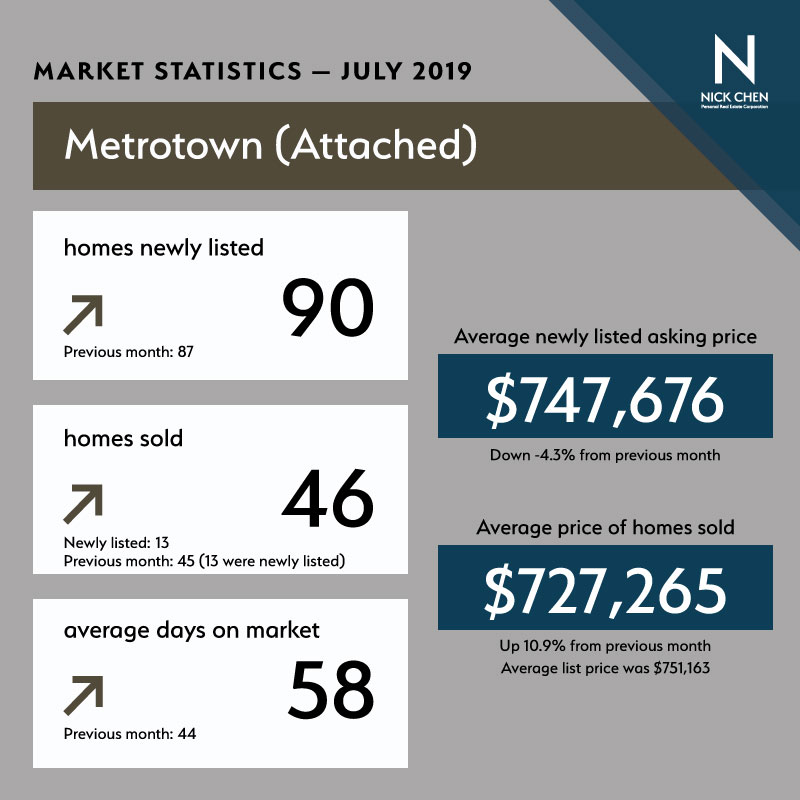 Right now, though, what makes Metrotown different from Downtown Vancouver in terms of real estate is that it saw a consistent sales figure with an increasing average sales price. In simpler terms, this means that the amount of homes sold have remained mostly the same while the average cost of the house has risen.
Why the differing sides?
The market stat results for both neighbourhoods seem like they're on opposite ends. Why are they so different? It really makes you see how the disconnect is much larger in Downtown Vancouver than in Downtown Burnaby. It's still too early to tell whether or not the Burnaby market is being swayed from the cold bracket to hot, from a buyer's market to a seller's market. The signs are currently pointing to no, but as said before, it's still to early to tell.
Right now, supply far outpaces demand and financing can still be difficult to obtain. The market is still tricky and only by strategically and intelligently approaching buyers and sellers can you succeed and achieve your real estate goals.