Brentwood in Burnaby looks set to be a transformed area of Metro Vancouver in the next few years.
The Community Plan
Given that the city of Vancouver is already such a developed and densely populated region, it's hardly surprising that condo developers are starting to shift their attention to areas further from downtown.
The Brentwood community is envisioned by the city planners to become one of the core communities in Burnaby with sophisticated architectural designs, and transit focus. In addition to becoming a new urban centre in the Vancouver region, the Brentwood development plans focus on a vibrant community with a redevelopment of the Brentwood Town Centre mall to anchor it as the newest shopping and entertainment destination for the region.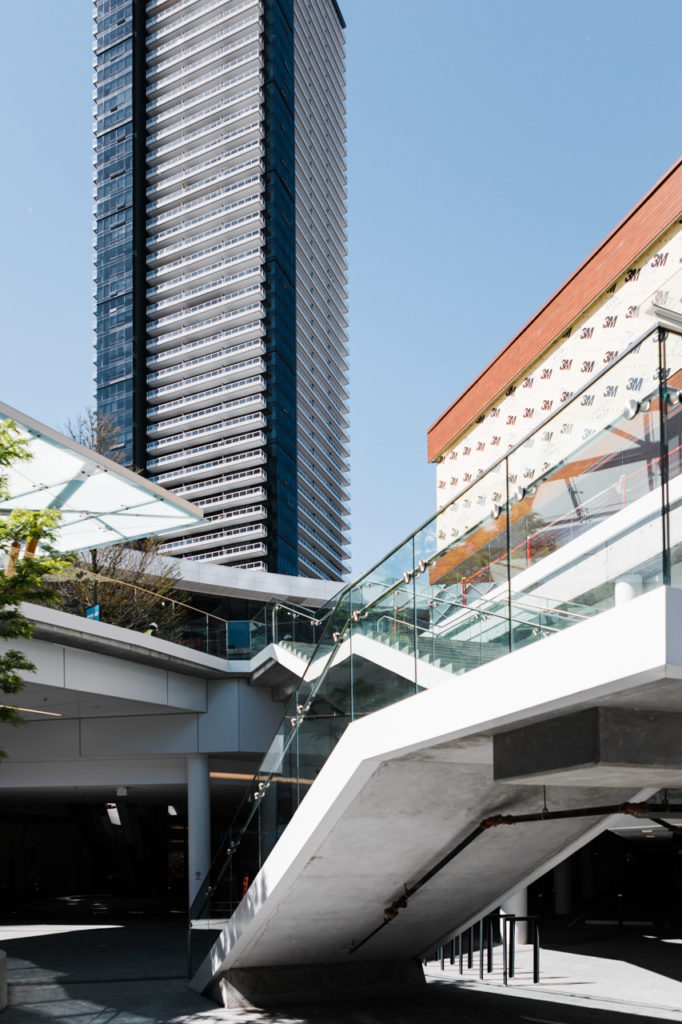 The highly anticipated new tenants joining Brentwood Town Centre in 2020 include Sporting Life, WeWork, and Cineplex VIP. Even with the Covid-19 pandemic disruptions, constructions continue to make progress to welcome its new tenants.
Here we look at just some of the projects happening.
The Amazing Brentwood
The Amazing Brentwood is a major development that will see the construction of 11 residential towers, with 6,000 homes to buy and rent.
The site was previously known as Brentwood Town Centre shopping mall, which itself has been expanded and modernised.
The first tower on the site, known as Brentwood 1, features 563 suites across 53 levels, and has been made available to 300 renters.
The redevelopment started in 2014, promising high rise luxury homes, festivals, markets and seasonal events – it will form a new city centre according to SHAPE, the real estate company behind the project.
It is set to bring more highly regarded shops to the area, as a Sporting Life store opened at the mall in November 2019, the first time the fashion and sports retailer has opened in British Columbia.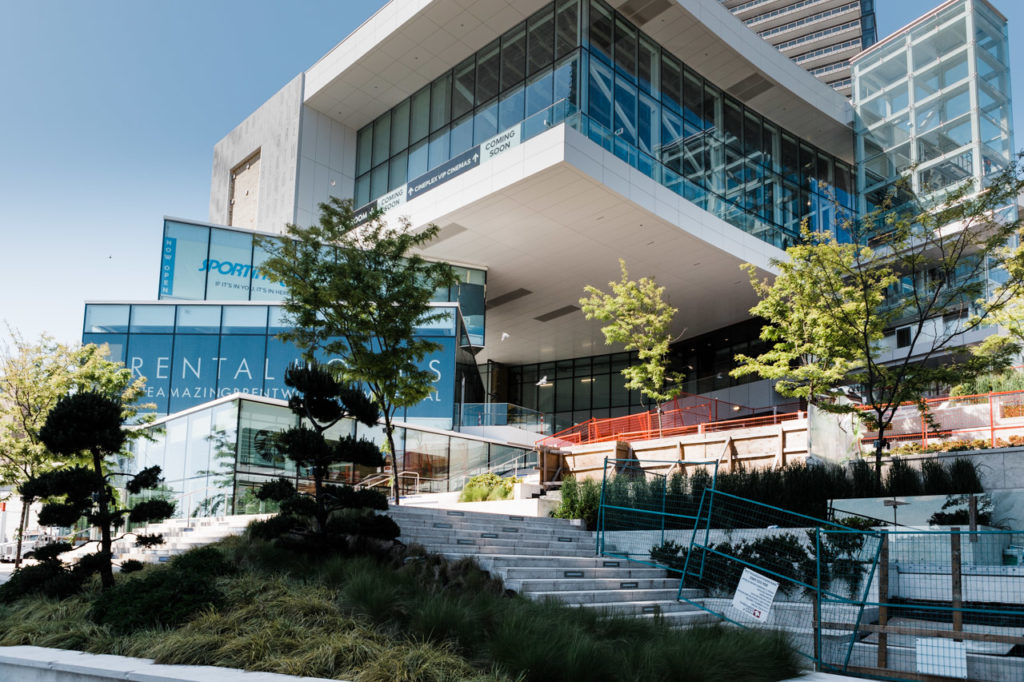 The development is connected to public transport via Brentwood Town Centre SkyTrain station – which itself is being renovated to increase capacity by the end of 2020.
The area is connected for students of the British Columbia Institute of Technology and Simon Fraser University.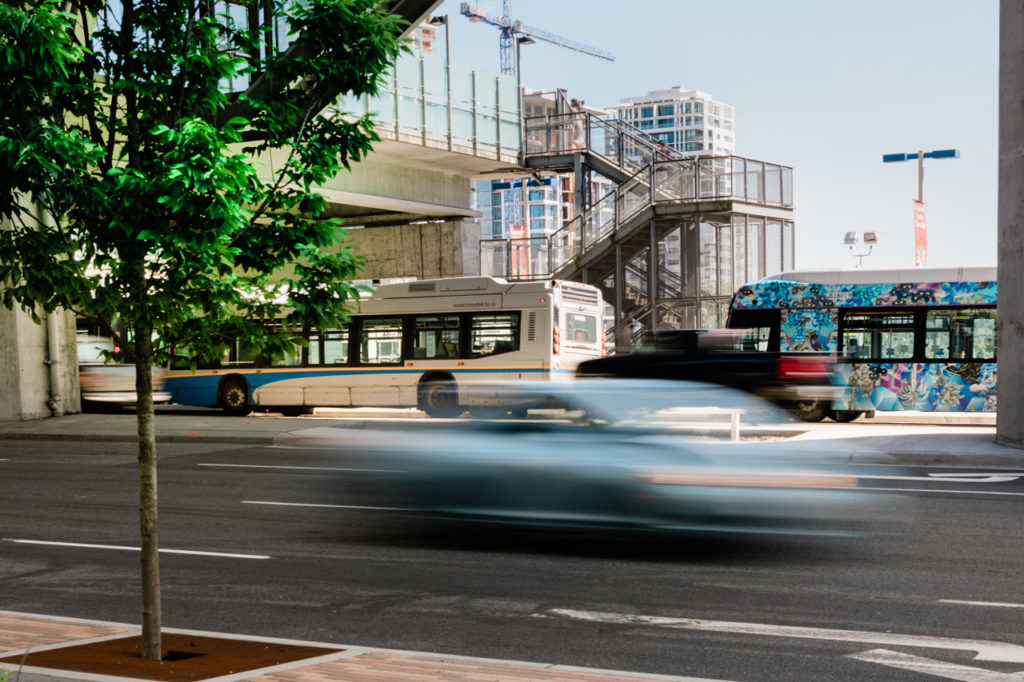 Gilmore Place
Three other towers are being constructed close to the nearby Gilmore SkyTrain station.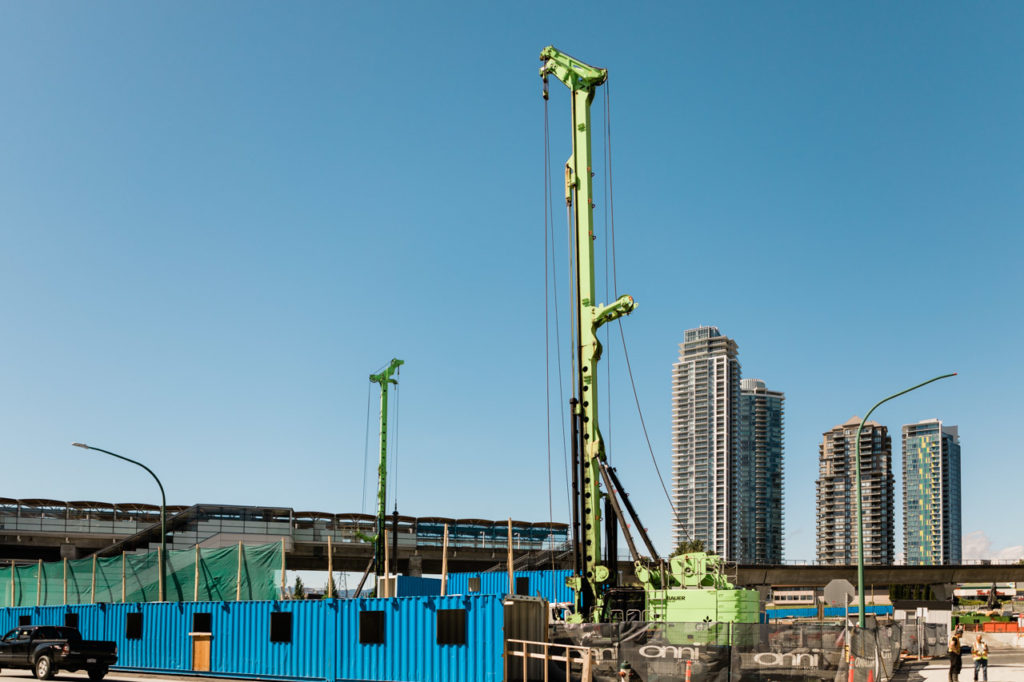 These are known as Gilmore Place and will span 43, 51 and 64 storeys – the tallest of which is set to be the largest tower in British Columbia, overtaking Shangri La in downtown Vancouver.
The three towers on Lougheed Highway will create 1,563 units and are expected to open in the summer of 2024
Akimbo
Yet another project in Brentwood is Akimbo on 4295 Dawson Street.
This will have 350 units across 40 stories once the tower is finished
The development will be a four-minute walk from Gilmore Skytrain Station and an eight-minute walk to Brentwood Station and Brentwood Mall.
Apartments are being sold from $529,900 to over $1,249,900 and are set to be completed by 2023.
Concord Brentwood – Hillside East
This will be a 55 storey tower with 900 units.
The 1-3 bedroom homes will all feature outdoor living space, as well as sliding doors, tiled balcony floors, as well as 24-hour concierge/building security.
The development has an estimated completion date of the second half of 2022.
Looking to buy your next home?
Let me help you with your real estate and home ownership goals today.