When you look up Kerrisdale Village, the word charming pops up right with it. The village extends along 41st Avenue from Maple Street to Larch Street in the southwest of Vancouver's Kerrisdale neighbourhood and it has supposedly been a thriving business area since the early 1900s. Something about this neighbourhood draws people in and we'd like to explore what makes Kerrisdale Village so quaint.
It's Locally-Owned
Maybe the first thing that attracts people is the fact that many of the shops and boutiques are locally-owned. It's filled with charming little cafés and quaint little eateries and organic markets that you can easily get lost in. One thing that you might find interesting is that between Balsam and Maple streets is the Kerrisdale Business Association which is the longest running business association in Vancouver. The members in the association pool funds together for festivities and for general beautification of the area. Apparently, they hire a full-time gardener during summer months to keep up the land's aesthetics.
The Amazing Fashion
If you're looking for new fashion, then Kerrisdale definitely won't disappoint. It contains some of the trendier styles in town and is the epitome of classic northwest fashion. One of the more notable shops, Hills of Kerrisdale, is a clothing shop that's been around since 1914. Aside from Hills, where you can get high-quality bags and jewellery, you can also find a lot more trendier items for everyday wear for men and women at other amazing stores around the village.
The Kid Stores Too
While the fashion for adults is great, shopping for kids is also something that can be boasted about. There's a lot of great stores to take your kids to and with that fashion, they probably will have no problem with wanting to try everything on.
Delicious Food and Cafés
Possibly one of the main highlights is the amazing cafes they have around. You can indulge in an authentic English high tea experience at some of their lovely teahouses or just savour the rich beans in a nice coffee.
Buchan's Stationery
Buchan's Kerrisdale Stationery is the place to go where you can get just about anything from collectibles, to toys, to party supplies among so much more. This shop is a must for any visitors stopping by the town. It's so easy to find little gifts for everyone and even for yourself.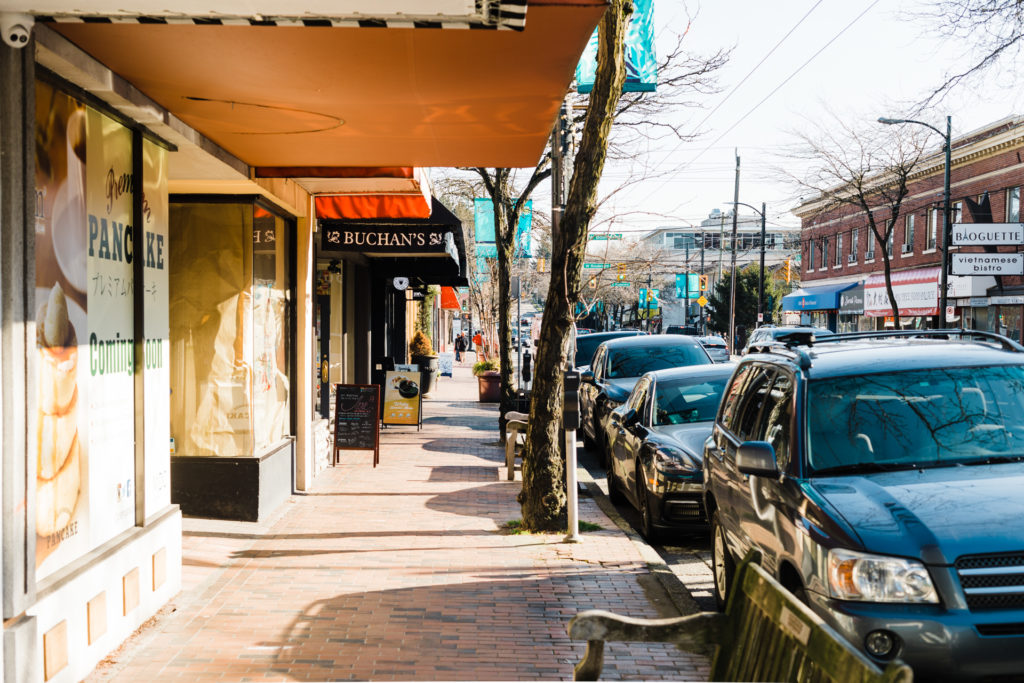 The Non-Touristy Vibe
Many visitors to Kerrisdale Village have described their shopping experience as being non-touristy. It's a very friendly and authentic place to do your shopping. Even if you're not in a shopping mood, it's still a great place for just strolling through.