Is there anything more heavenly tasting than a croissant? There's a reason why it's such a popular pastry around the world. What started as a morning sweet bread in Austria in the 13th century, became a sensation in France, and has since erupted in popularity across the globe. Bakeries and cafes around the world carry the delicious pastry to treat their customers.
While there are many places that offer croissants on their menus, few of them specialize in their craft. The Angus T Bakery is the first croissant-centric bakery in the Vancouver neighbourhood. Offering a delicious menu of hand-crafted flaky pastries, The Angus T uses only traditional methods to create the pastries.
The Intricacies of Croissants
Don't know how much you know about how croissants are made, but it isn't an easy process and it sure takes a lot of time. Hats off to the staff at Angus T for putting in that time to deliver delicious pastries.
Croissants especially are a difficult pastry to make. It takes a lot of expert rolling and folding to blend everything just right. The butter also has to be expertly placed and folded into the pastry to get that flaky quality and delicious flavour.
All the time and effort it takes to make a croissant is definitely worth it. There's nothing better than pulling apart a piece and have the flakes dance around your fingers as the crisp buttery pastry melts in your mouth. Have we convinced you to try a bite yet?
A Glance at the Menu
The bakery has quite a few pastries on the menu with flavours that are just too good to resist sampling. Some of these flavours include chocolate, lemon, pistachio. For those craving a more savoury snack, they also have a ham and gruyere pastry, as well as a chicken sundried tomato.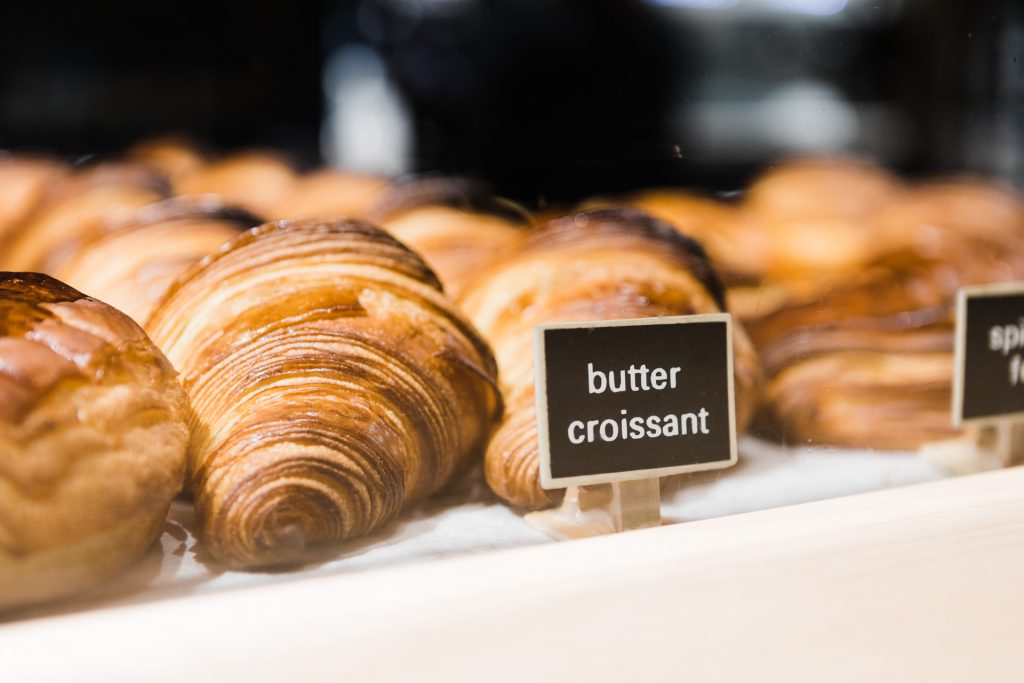 Location
Address: 1036 Mainland Street, Vancouver BC
Email: [email protected]
Phone: 604-559-5989