A jump in listings interests buyers in a few neighbourhoods. The interesting thing about it is that the listings have almost doubled in September compared to the previous month.
This week we are looking at neighbourhoods ideal for young working adults. Each of these neighbourhoods have their own unique characteristics, but what they have in common is that they are both great for renting and buying. Both areas allow for families or individuals to live comfortably. The two neighbourhoods we're talking about this week are Yaletown in Vancouver and Whalley in Surrey.
Yaletown, Vancouver
There are so many sources online that claim that living in Yaletown is awesome. It is definitely a great area for young adults and people working downtown Vancouver for many reasons. One of the highlights of this neighbourhood is that you can walk to wherever you need to go, and the seawall is not a far stroll away if you wanted a scenic route.
The art culture is always something to be impressed by. There are so many little places to found unique art and explore galleries. It is a safe area that allows you to dress up and be expressive in the best possible ways.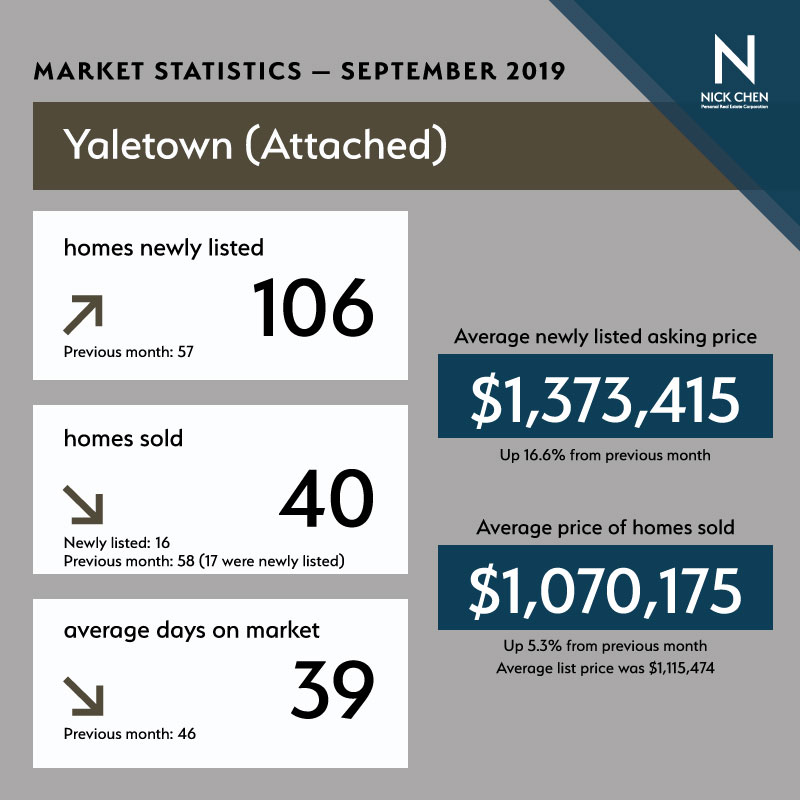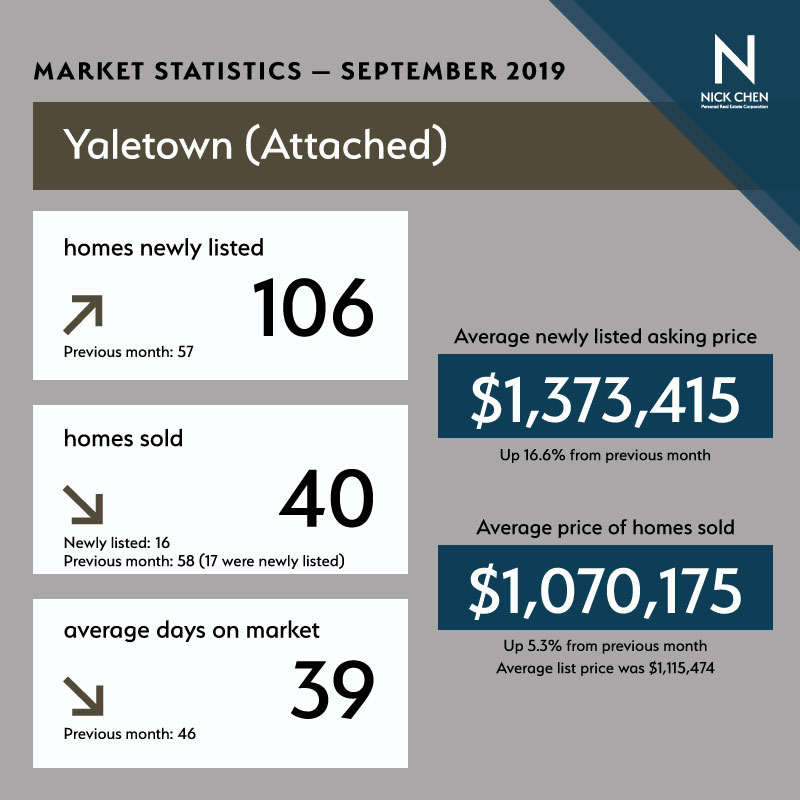 Whalley, Surrey
Whalley is an historic community in Surrey that is made up of City Centre and its surrounding areas. The neighbourhood is in the northwest corner of the city and has Fraser River running along the northern and western edges.
The Whalley area is great for all kinds of families and households. Families are currently the largest group, but it is still a popular choice for young professionals. There is also a high percentage of home ownership in the area.
This is a good place for people who prefer a calm ambience. While there are several streets that are loud and see a lot of activity, many of the streets are reasonably calm and tranquil.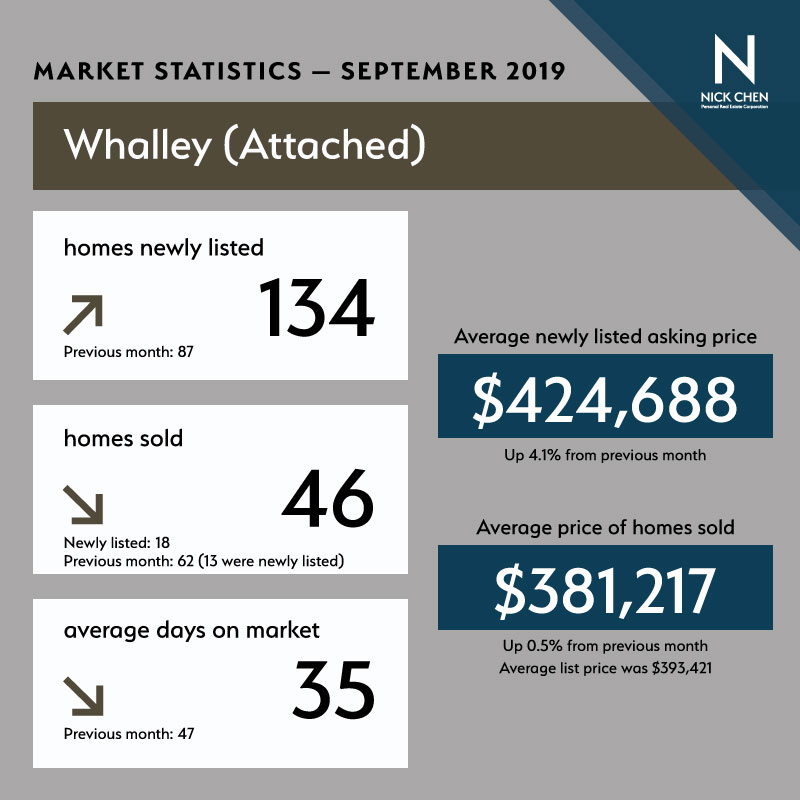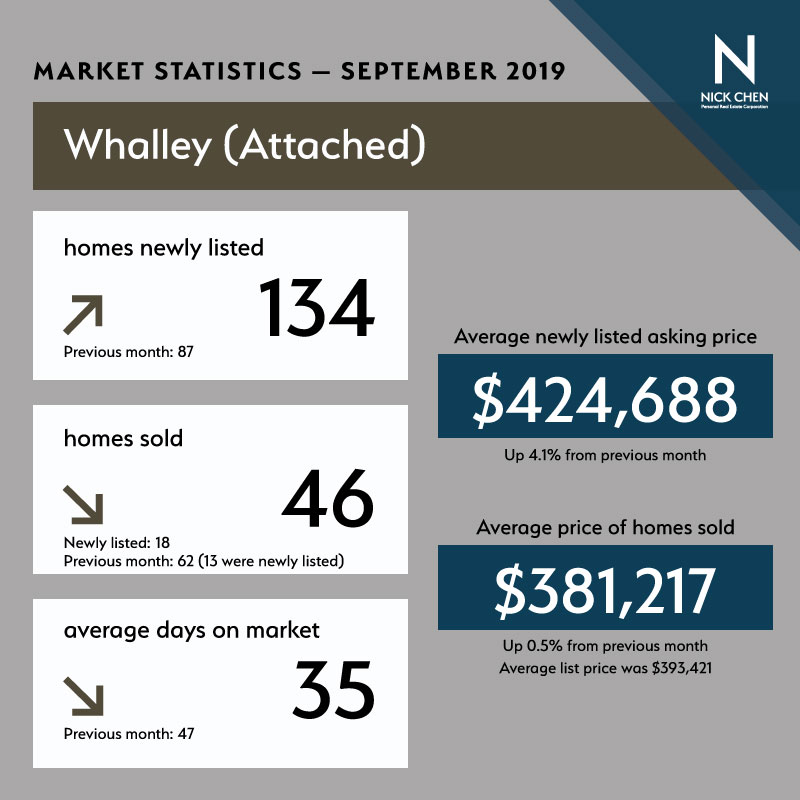 Market Comparison
An interesting thing to note about these neighbourhoods is that they both had a considerable jump in the number of sellers putting their properties on the market. The reason for this jump in listings could be because we saw stronger sales numbers the month before. Whalley may have another reason to contribute to the increase though as a few presale projects were recently completed as recent as the end of August, further adding to the influx of new listings.
You probably noticed he wide difference in asking prices in Yaletown and Whalley. It is interesting that despite that, both areas saw similar sales volume. Whalley experienced a bigger drop in sales volume, but had a slight bump in the average sales price. The newly completed presale projects also factor into this since the sellers would be listing brand new, never-lived in homes at a higher price than older buildings. We see this through the fact that half of the homes sold were built within the last five years, and more specifically, within the last two years.