Following the steady increase in activity from the past 3 months, August saw the early signs of the market cooling.
Some areas saw the same or less sales activity whereas others, such as Metrotown and Downtown Vancouver, still showed an upward trend. The same can be said for the average sale prices. We are also seeing an interesting pattern in buyer activity, particular in the types of homes being sought.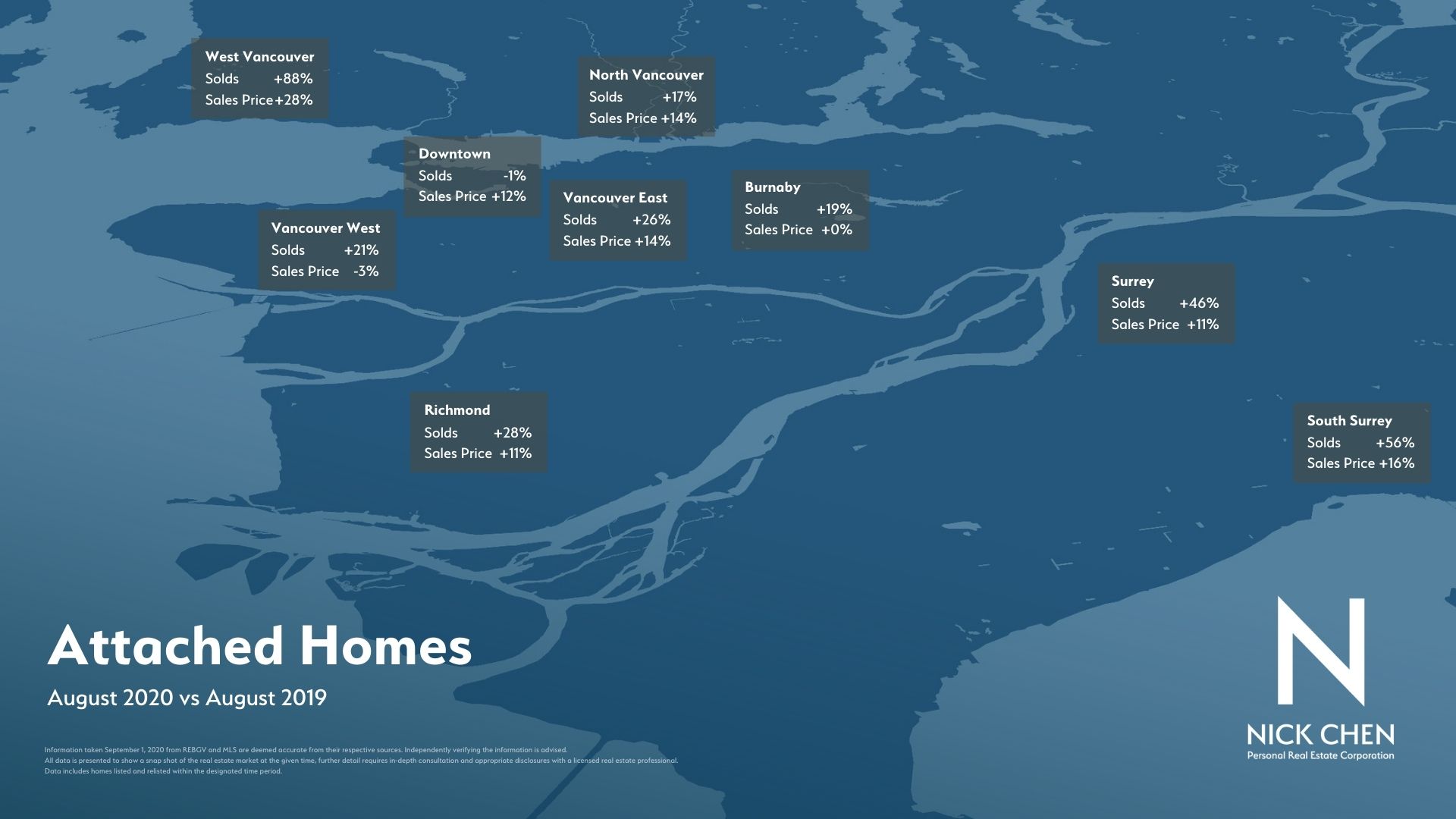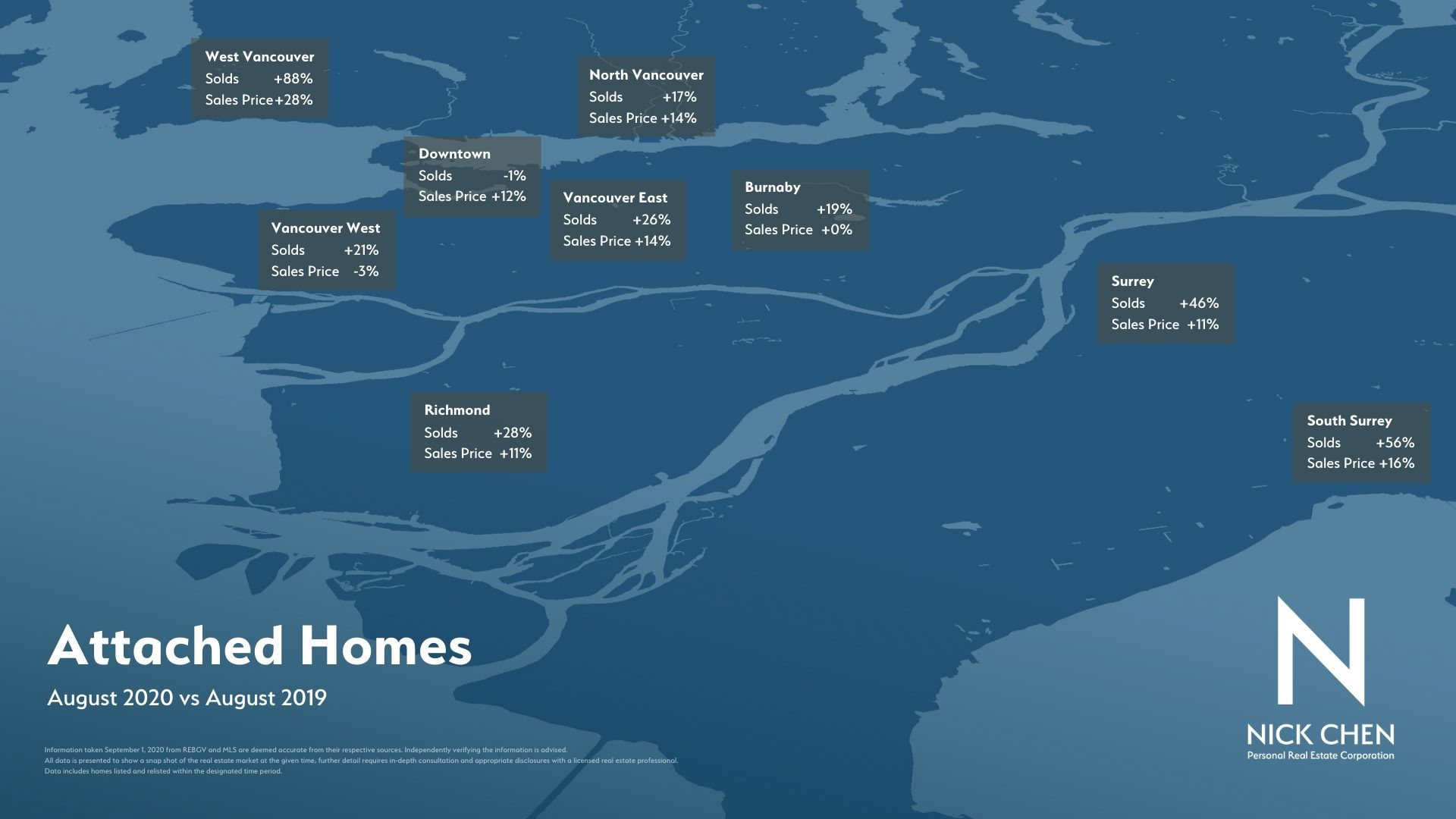 Houses between 3 and 4 bedrooms were still the most popular; these could be smaller, more affordable homes or homes that requires capital to renovate or rebuild.
1 Bedroom condos were still the most popular in terms of attached homes, due to their affordability, but we also saw a spike in demand for the larger attached homes, such as 3 bedroom condos, duplexes, and townhomes.
This supports the buyer trend of looking for more value for their money.
Looking to buy your next home?
Let me help you with your real estate and home ownership goals today.